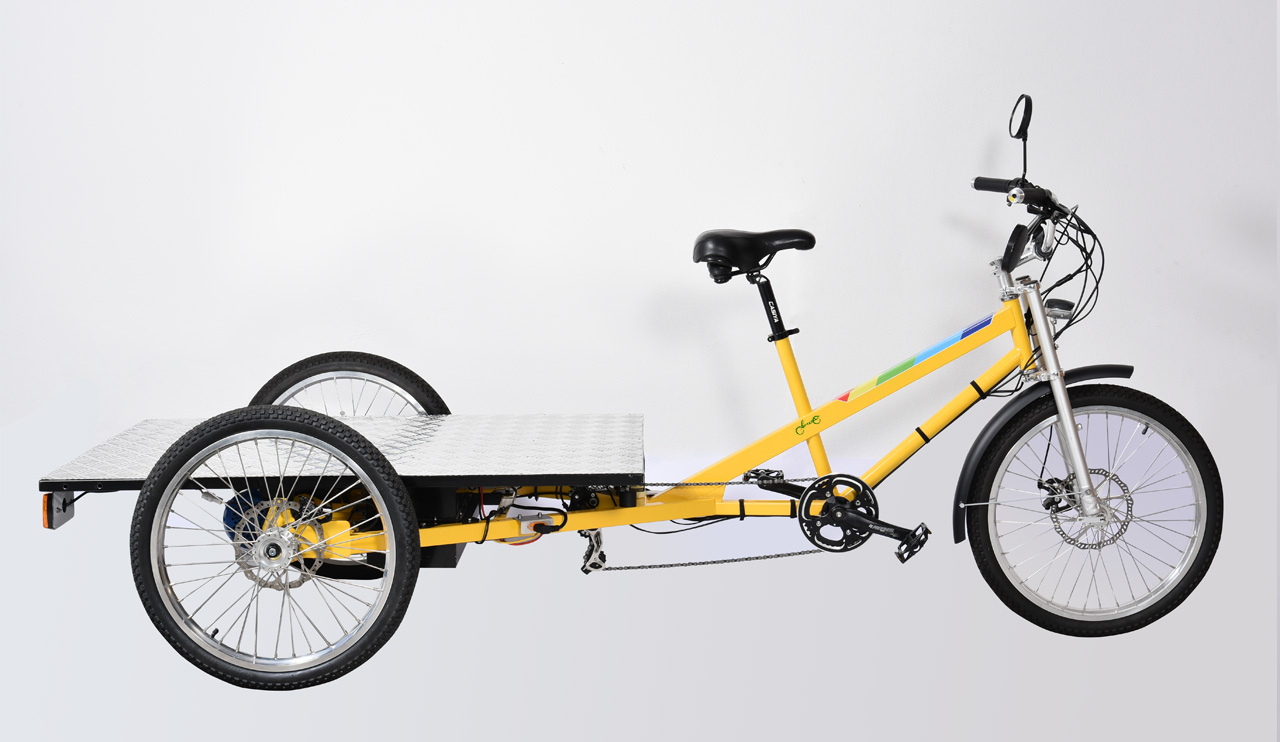 Eco Flat is Etrike with a basic flat set-up of 130x90cm loading surface.
Tricargo is a cargo Etrike made by BREZZA.
Scoiattolo is a pedal assisted tricycle with unique features, created by Brezza to transport up to 3 quintals.
1500 liter van with aluminum frame and panels. External dimensions 90x130xh 130-150 cm, payload 150 kg. It allows the loading of one euro pallet.